Creador Agave Spirits Released Nationwide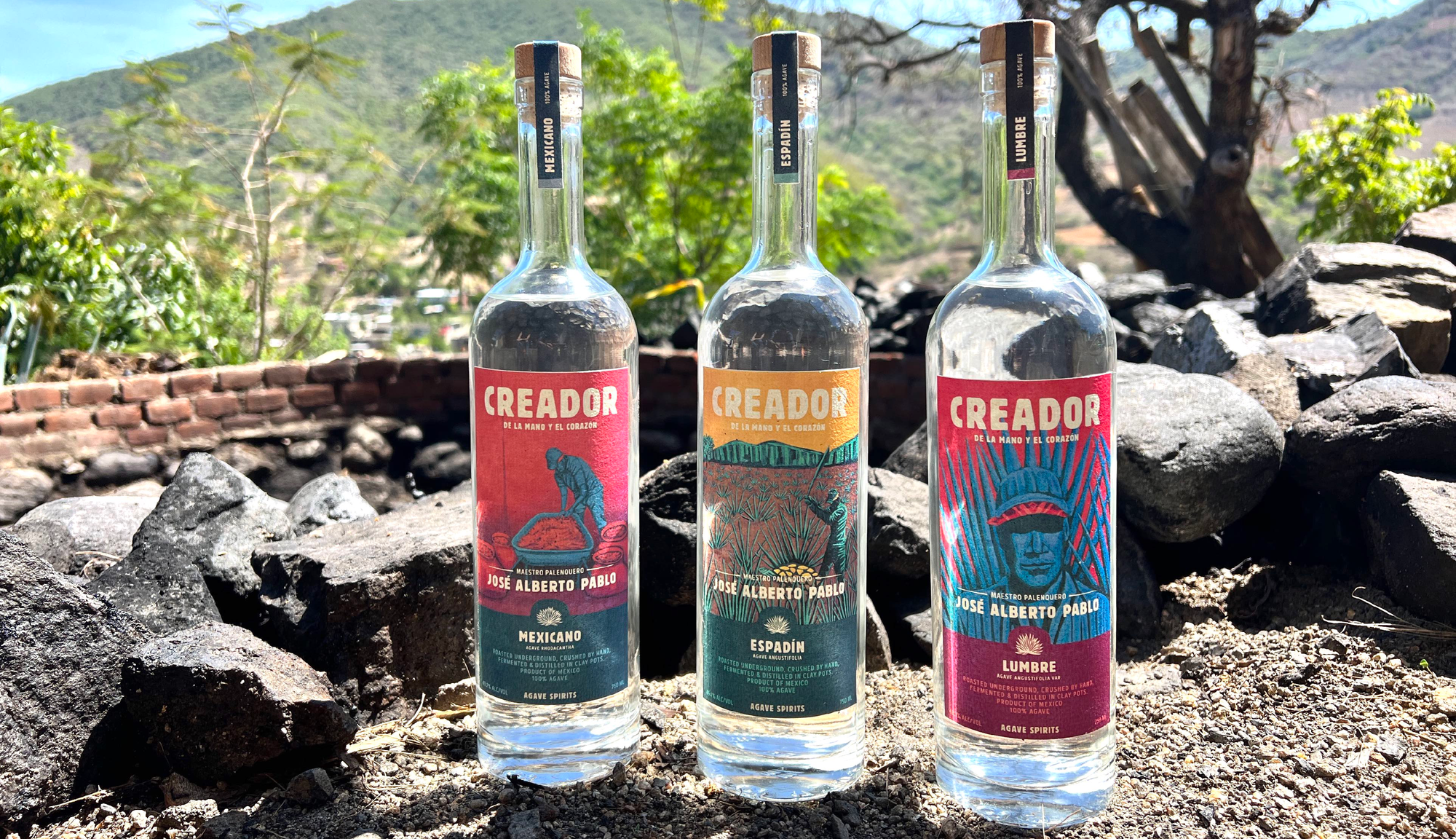 Creador Agave Spirits announced their second release. It featuring six ancestral style expressions each milled by hand, clay pot fermented and distilled by maestro palenquero José Alberto Pablo from San Bernardo Mixtepec, Oaxaca.
Creador is also pleased to announce that they are now available to ship to most states nationwide.
Creador Agave Spirits offer top-shelf clay pot distilled 100% agave spirits distilled in Oaxaca that honor the work of mezcal makers and is committed to the work of the palenqueros. The results are deliciously round, robust, unique, and approachable, and the entire process is natural without the use of additives.
Each expression is limited to quantities of 200 bottles or less and Creador bottle labels are handmade from agave paper in Oaxaca, which results in one-of-a-kind labels that showcase unique artwork by Austin, Texas, painter Camille Woods, who recreated photos taken from maestro palenquero José Alberto's Palenque.

Each expression started by cooking agave piñas in an underground river rock-lined stone oven (el horno), mashing the cooked piñas by hand with mallets (mazos) in a hollowed tree trunk (canoa), then fermenting in half-buried 90-liter clay pots, and distilling twice in 60-liter clay pots. More information here.