Foley Wine Relaunches Charles Goodnight Bourbon, Boosts Proof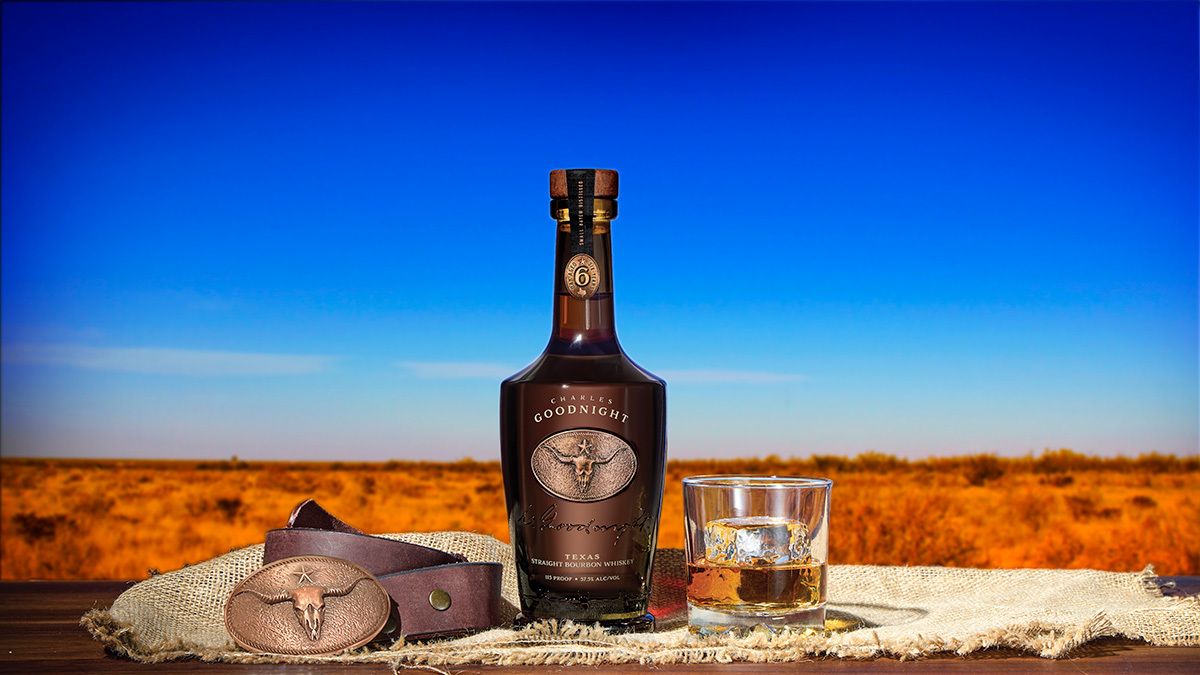 Foley Family Wines said it is relaunching its Charles Goodnight Bourbon, increasing its proof to 115 (57.5 ABV) from 100. Foley has also updated the packaging to premiumize the brand and tie it directly to the Texas roots of its legendary cattle-driving namesake (who also invented the chuckwagon).
When it first appeared in 2017, Charles Goodnight was a 100-proof Kentucky Straight Bourbon Whiskey, Charles Goodnight reenters the market as a distinctive homage to its namesake and a bold Texas Straight Bourbon Whiskey that holds special appeal for beef lovers.
The new bottle was inspired by some of the earliest whiskeys in the U.S. – dating back to between 1763 and 1803. The bottle's simple elegance in brown glass and graceful shape is offset by the longhorn medallion and the barbed wire blown into the glass, making this Texas Bourbon distinguishable from a gentleman's whiskey from Kentucky.
Honoring Charles' legacy as a legendary Texas cattle driver and the inventor of the chuckwagon in the 1800s, the team created a high-rye whiskey with deep oak, rich dark fruit, and brown sugar flavors that pair perfectly with steak."I take great pride in the fact that my great, great uncle was legendary cattleman and Texan, Charles Goodnight," said Bill Foley , the founder of Foley Family Wines and a Texas native. "Pulling barrels from my commissioned private stock has given me inspiration to craft a true Texas whiskey that pairs as perfectly with a well-prepared steak as a bold Napa Cab does."
Charles Goodnight Texas Bourbon is a six-year-old, non-chill filtered whiskey clocking in at a robust 115 proof to capture the most flavor possible. A barrel-strength, high-rye bourbon with a mash bill of 60% Texas-grown yellow #2 corn, 36% unmalted rye and 4% barley, Charles Goodnight Texas Bourbon is triple distilled in a copper-lined Vendome pot still with no column still distillate. Pot stills impart more layers of complexity and a higher viscosity to the distillate than a common column still, creating a deeper flavor experience when the whiskey is extracted from the barrel
This is a true Texas-distilled and aged whiskey, Foley says. The Lone Star state's severe climate ages whiskey well beyond the label's age statement, as the hot, dry temperatures in the rickhouse cause the liquid to rapidly expand into the #3 charred wood. This imparts much more of the barrel's deep oaky, caramel flavors that perfectly enhance a spicy, high-rye bourbon.